Getting to Namibia
Namibia is in itself a stand alone destination, and with flights between Victoria Falls, Botswana, Cape Town and Johannesburg it can be combined with any Southern Africa itinerary.
» The International Airport in Windhoek is called Hosea Kutako named after a famous Namibian freedom fighter
» Eros, Keetmanshoop, Oranjemund, Ondangwa, Oshakati, Grootfontein, Mpacha, Runud, Walvis Bay and Luderitz Airports are also available for immigration and customs
» Eros Airport is outside of Windhoek and has daily flights to Sossusvlei, Swakopmund and Etosha
» Namibia is well supported by a Charter Flight network
» Air Namibia is the national carrier and has operated for many years
» British Airways, South African Airways and Lufthansa all operate flights to Namibia.
There are major airlines flying into Namibia from Europe, Australia and America to Windhoek. However, flights are limited and it can be cheaper to fly into South Africa and go overland (by bus or with a rental vehicle) or by plane into Namibia from there. Air Namibia has a direct flight from London, and LTU has a direct flight from Frankfurt. South African Airways and Air Namibia operate daily flights between Johannesburg, Cape Town and Hosea Kutako International Airport, 42km (26mi) east of Windhoek. Air Namibia also flies twice weekly between Windhoek and Victoria Falls, Lusaka, Maun and Gaborone. There are border crossings from Botswana, Zambia, Zimbabwe and South Africa, and bus companies service these routes. Driving between South Africa and Namibia is quite comfortable on well-made roads.
Namibian Transport & Road Network
Namibia is well served by domestic air routes, although flying is an expensive way to get around. There are regular flights from Eros Airport in Windhoek to Tsumeb, Rundu, Katima Mulilo, Keetmanshoop, Lüderitz, Swakopmund and Oshakati. Charter-flight operators are numerous, connecting the various lodges and areas, enabling us to provide luxury fly in safaris throughout the country.
There is also a good road network making it possible to self drive around Namibia.
Cars, motorbikes and 4WDs are available for hire, but remember distances between places can be vast in Namibia and some places are only accessible by good graded gravel roads. A few remote areas require a 4wd vehicle. The cost of fuel can also be substantial when covering such vast distances a more economic and less tiring way to see the country is to hire a guide to do the driving or take one of the many excellent scheduled safaris - click here for more information on Namibian Safaris.
Joining an organised camping tour, will enable you to see far-flung places like the Skeleton Coast, Damaraland, the Kaokoveld, Kunene Valley and Bushmanland - without breaking your budget. Typically, these range from guided accommodated safaris to low-tech camping-and-transport affairs.
Bus services are limited to a few luxury coaches that connect Windhoek to Cape Town and Johannesburg, but local minibuses run up and down the B1 from Oshakati to Keetmanshoop.
The Trans-Namib Railway operates a slow service that connects most major towns. The trains, which carry economy and sleeper classes, are reliable; security, however, can be an issue.
There are taxis in Windhoek and a local bus service.
Namibian Weather & Climate
With great weather, friendly people, amazing views, fantastic wildlife, deserts and mountains. It is possible to travel to Namibia throughout the whole year.
Namibia has a dry climate, and weather typical of a semi desert country where droughts are a regular occurrence. Days are mostly warm to very hot, while nights are generally cooler. Expect daytime temperatures that sear into the high thirties throughout the year.
When the rain that does fall arrives it is in the summer months and takes the form of short sharp showers.
During summer the temperatures in the desert can almost be unbearable and therefore activities are limited to early mornings and late afternoons. During winter months the temperatures during the day are more moderate but the morning and night time temperatures plummet as a lack of cloud means that the is nothing to keep the warmth in. Temperatures at the coast are more comfortable where the cool Benguela current cools the coastline.
» Namibia's peak season runs from July to October. This coincides with 'winter game viewing' in Etosha national park. Book early for these periods.
» Travelling outside of these times offers you of better availability, and sometimes lower off season rates.

July to October: Namibian Peak Travel Season
Namibia is exceptionally busy and popular between July and October, this is winter, the temperatures are more moderate, the nights cool and the days warm and sunny. This is usually the most popular time to visit Namibia as the game viewing in Etosha, Damaraland and Caprivi Strip is at its best at this time of year. However, the lodges and hotels are full and availability is exceptionally limited. Booking well in advance is absolutely critical to the success of planning your trip at this time of year.
Namibian Flag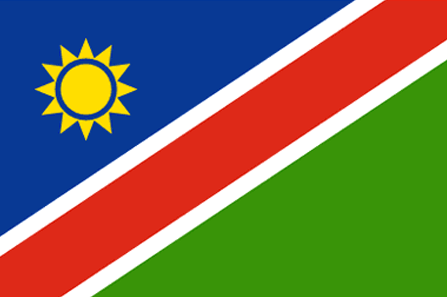 Namibian Currency
The Namibian Dollar (NAD; symbol N$) is in note denominations of N$200, 100, 50, 20 and 10. Coins are in denominations of N$5, N$1, 50 cents, 10 cents and 5 cents. It is linked to the South African Rand (R) on a 1:1 basis (South African Rand = 100 cents). The South African Rand is also legal tender in Namibia, although the N$ cannot be used in South Africa.
Currency Exchange
Traveler's cheques can be exchanged during normal banking hours at any of the commercial banks, or at bureau de change offices.
Credit / Debit Card Information
American Express, Diners Club, MasterCard and Visa are accepted. Check with your credit or debit card company for details of merchant acceptability and other services which may be available. Credit cards are not usually accepted at petrol stations.
Travelers Cheque Advice
To avoid additional exchange rate charges, travelers are advised to take traveler's cheques in US Dollars or South African Rand.
Currency Restrictions
The import and export of local currency is limited to NAD50,000. The import of foreign currency by visitors is unlimited, provided it is declared upon arrival. Export of foreign currency is unlimited up to the amount imported and declared as long as the departure is within 12 months. No limits exist for travel between Botswana, Lesotho, Namibia, South Africa and Swaziland as these countries are members of the same common monetary area.
Banking Hours
Mon-Fri 0900-1530, Sat 0900-1100.
Tax and Customs
General Sales Tax (GST) in Namibia is 8% on goods and 11% on services. Bona fide tourists to Namibia are exempt from paying sales duty or excise duty on luxury items such as jewellery or Swakara (fur) garments. All formalitie sconcerning trophies are handled by the professional hunter concerned, who contacts a forwarding agent to make arrangements for the trophy to be sent to the hunter's destination. Firearms must be declared on arrival.
Visitors may reclaim VAT at Hosea Kutako International Airport, Eros Airport and Walvis Bay Airport. For enquiries, please contact the Ministry of Finance: Tel. +264 61 209 2405 Fax. +264 61 209 2001.
Namibian Time Zone
Summer time: GMT + 2 hours from the 1st Sunday in September to the 1st Sunday in April
Winter time: GMT + 1 hour from the 1st Sunday in April to the 1st Sunday in September
Namibian Languages & Culture
English is the official language of Namibia, German and Afrikaans are also widely spoken.
There are a number of other languages spoken within the different Namibian cultures - see Namibian History and Culture for more information.
Namibian Electricity Supply
220 volts AC, 50hz. Outlets are of the round three-pin type.
Namibian Visas and Entry Requirements
Unabridged Birth Certificate For Minors
From 1 June 2015, the Department of Home Affairs in South Africa will require all passengers under 18 to travel with an Unabridged Birth Certificate.
What is it?
A new immigration law is coming into effect on 1 June 2015.
Under the new law, all minors under the age of 18 years will be required to produce, in addition to their passport, an Unabridged Birth Certificate (showing the particulars of both parents) when exiting and entering South African ports of entry.
Why is it happening?
This is being done to curb human trafficking. According to the Department of Home Affairs, 30 000 minors are trafficked through South African borders every year. 50% of these minors are under the age of 14.
When the new immigration regulation comes into effect on 1 June, it will be the responsibility of passengers to ensure their children have the correct documentation or risk being denied boarding. The new law will be enforced by airlines and immigration officials across the board (land, sea and air). Although airlines and travel agents are doing everything to keep passengers informed, ultimately it will be passengers' responsibility to know what is required of them. In all cases an Unabridged Birth Certificate will be required for minors departing and arriving in South Africa ... they will not be allowed to travel without it.
In cases where the Unabridged Birth Certificate is in a language other than English, it must be accompanied by a sworn translation issued by a competent authority in the country concerned.
Children travelling with only one parent
When a child travels with only one parent, additional documents should include an affidavit in which the absent parent gives consent for the child to travel, a court order granting full parental responsibilities or legal guardianship of the child, or the death certificate of the absent parent. The affidavit should be no more than 3 months old from date of travel.
Children travelling without either parent
In the case of a child travelling with a person other than a parent, the Unabridged Birth Certificate must be supplemented by affidavits from the parents or legal guardians confirming that the child may travel with that person, copies of the ID documents or passports of the parents or legal guardian, and the contact details of the parents or legal guardian.
Similarly, a child travelling as an unaccompanied minor would have to produce not only the Unabridged Birth Certificate, but also proof of consent from both parents or legal guardians and contact details, plus documentation relating to the person receiving the child in South Africa. The latter documentation should include a letter stating the person's contact details and residential address, contact details where the child will be residing, plus a copy of his or her ID document, passport or residence permit.
Application process for Unabridged Birth Certificates
· Apply at your nearest Home Affairs office where your Biometric information will be verified.
· Take your ID book along, as well as your child's ID number.
· All documents submitted must be originals or certified copies.
· The Unabridged Birth Certificate costs R75.
· It can take up to 8 weeks to acquire an Unabridged Birth Certificate from the date of application.
Since last year, Unabridged Birth Certificates have been issued automatically for newborns. If your infant was born after 14 March 2013, you should be in possession of a UBC.
Certified copies of documents are usually valid for 6 months only.
Don't delay applying for Unabridged Birth Certificates as the time frame for obtaining the documentation varies greatly, from a few weeks to several months.
Minors travelling in school groups or with their grandparents are not exempt from the requirement.
Who is exempt?
· The new law does not apply to children travelling domestically (E.g. Between Johannesburg and Cape Town).
· Minor passengers on a 'Cruise to Nowhere'. For example a cruise that departs Durban Harbour and returns to Durban Harbour, or a cruise that goes from Durban Harbour to Cape Town Harbour.
Important contacts:
Department of Home Affairs toll free hotline: 0800 60 11 90

Visa Requirements for Foreigners traveling to Namibia
Nationals from the countries listed below are not required to obtain Visas to travel to Namibia for visits shorter than three months:
Angola - Macau (SAR)
Australia - Malaysia
Austria - Malawi
Belgium - -Mozambique
Botswana - New Zealand
Brazil - Netherlands
Canada - Norway
Cuba - Portugal
Denmark - Russian Federation
Finland - Commonwealth of Independent States of the former USSR
France - South Africa
Germany -Singapore
Hong Kong (SAR) - Spain
Iceland - Swaziland
Ireland - Sweden
Italy -Switzerland
Japan - Tanzania
Kenya - United Kingdom
Lesotho - United States of America
Liechtenstein - Zambia
Luxembourg - Zimbabwe

Validity
Visas are valid up to three months from date of issue for stays of up to three months from date of entry. Extensions for a further three months are available from the Ministry of Home Affairs in Windhoek.
Namibian Food
Namibian History and Culture
Namibia's inhabitants range from hunter-gatherers, herders and farmers to an urban population of semi skilled, skilled and highly skilled people, including traders, industrialists, civil servants and professionals.
When you travel to Namibia you will immediately see there is a diverse amount of culture in the country. Most of the culture in the country is as a result of its history and the various communities from which they came from. Some 1.8 million people live in Namibia. They form a fairly diverse population, spare in much of the country, with only 2.1 people per square kilometre. Over 70% of the Namibians belong to dark skinned, Bantu speaking peoples such as the Ovambo and Herero.The population of Khoisan, consisting primarily of San ( Bushman ) although small in comparison is the largest in Africa. Other cultural minorities include the Damara, the Whites ( mainly Afrikaners and ethnic Germans ), and people of mixed blood known as Coloured and Basters.
»Notable examples of Namibiia's diverse cultural groups are the Herero woman in distinctive Victorian dresses
»Listen to the Nama or the Damara who speak with intriguing clicking sounds
»Meet Himba women with their intricate hairstyles and ornamental copper necklaces and anklets
»San people are the last representatives of the hunter gatherer tradition
Namibian Cultural Background
Namibian Wildlife
Travel to Namibia and see the extradordinary adaptation the wildlife and plants have made to living in this harsh environment. From large trees to small insects everything seems to make every effort to conserve water simply to exist.
· See the Desert Elephants in Damaraland who have adapted to live for water for up four days
· The Terebrionid Beetles collect fog for water in the Namib Desert
· Photograph the Oryx in Sossusvlei who can control the temperature in their brains by passing it through capillaries
· Damaraland is a hot bed of Ghecko evolution and home to the largest population of Desert Black Rhino in the world
· See the seals at the Cape Cross Seal Colony
· Caprivi Strip is a verdant oasis of rivers and wetland not unlike Chobe and Okavango
· Experience awesome Etosha National Park with its vast salt pan and surrounding waterholes drawing in all the animals and birds.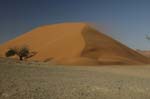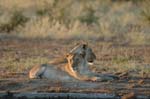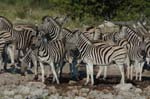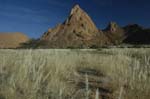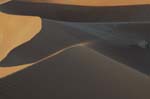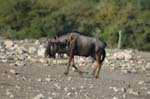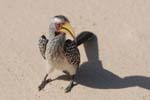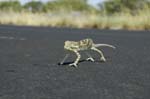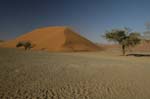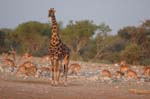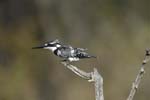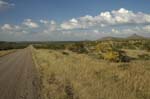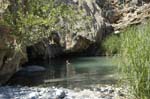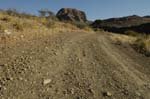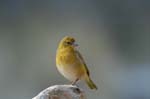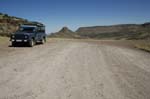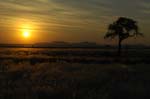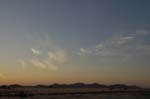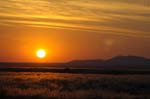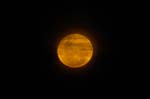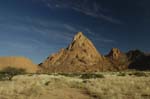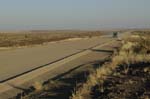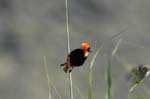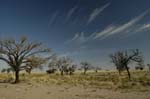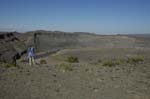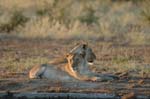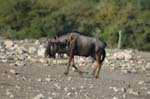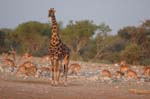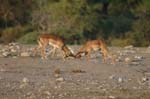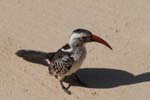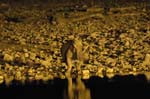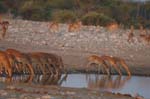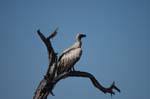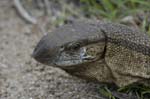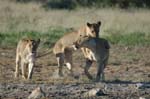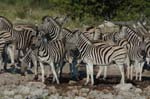 Surface Area
824,292 sq km (318,261 sq miles)
Population
2 million (UN estimate 2005)
Population Density
2.43 per sq km
Capital City
Windhoek. Population: 223,364 (2001)