Situated on the banks of the dry Arebbusch River, the lodge nestles in natural surroundings, which together with the comfortably appointed rooms, creates a tranquil atmosphere in which the guest can truly relax.

Ten minutes away from the city centre, Arebbusch Camping offers the guest easy access to first world banking facilities, medical services and great shopping experiences.

It is also closely situated to the golf course and domestic airport – not to mention the casinos and a myriad of other entertainment activities.
The ideal solution for your camping and caravanning needs in Windhoek. Camping and Caravanning stands are all located in shaded areas, mostly under shade nets. Each stand has its own power point and fresh water taps are provided throughout the site. Bathroom and kitchen facilities are located in a communal ablution block and there is a dedicated toilet for caravan septic tanks.
The camping/caravanning stands are located within the beautiful naturally occurring "bushveld" on the lodge, which creates a peaceful and relaxing atmosphere.
For guests' convenience, there is, within easy walking distance, a swimming pool, a restaurant and a reception, which is open 24 hours a day. There is a same day laundry service, shuttle service and with the purchase of a voucher, internet access at the restaurant, either via a wireless network or a fixed internet access terminal.
Arebbusch also offers a well equipped restaurant, which provides attention to detail, good presentation of food and prompt, friendly service. The menu was carefully planned with the guest in mind and offers a wide variety of dishes, all of which are expertly prepared. We offer high quality affordable accommodation in several classes.
Features of Arebbusch Camping
· Swimming Pool
· Restaurant
· Self-catering Chalets, Breakfast Rooms, Budget Rooms and caravan/camping sites
· Laundry Service
Some ideas of what to do at Arebbusch Camping
· We are a few minutes away from the shopping centers and attractions
· Situated close to the golf course
· The casino is also close by
· An a la carte restaurant
Where is Arebbusch Camping ?
Situated within the Windhoek municipal limits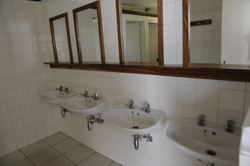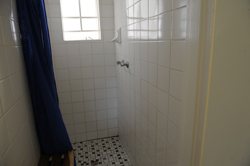 Email Arebbusch Camping enquiries and reservations: booknamibia@madbookings.com