Main Areas of Accommodation in Swaziland

Big Bend


Ezulwini


Hawane


Maguga Dam


Malkerns


Manzini


Matsapha


Mbabane


Mhlambanyatsi


Mhlume


Nhlangano


Piggs Peak


Simunye


Siteki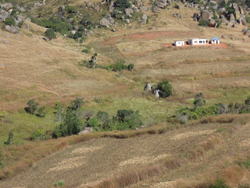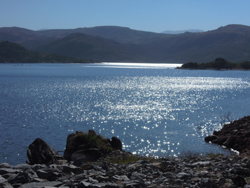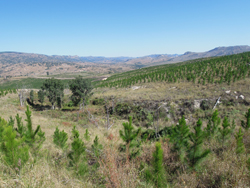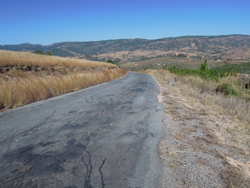 Welcome to the Kingdom of Swaziland
Swaziland is one of the smallest countries in the world, and the second smallest in Africa (after Gambia) covering 17 360 square kilometres.
Squeezed between South Africa and Mozambique, and less than an hour's flight from Johannesburg, Swaziland is easy to combine with its neighbours, but its variety of experiences and activities warrants very much more than an overnight stop en route to Kruger Park (which is, incidentally, an easy day trip from the western parts of the country). Above all, this is a supremely safe, friendly and welcoming country.
The Kingdom of Swaziland is such a unique and different African country still a traditional Kingdom – the culture is rich in Swaziland the Kingdom also has a variety of other features that make it a special place, for such a small country it has such a unique diversity of vegetation - as you travel from North to South you pass all sorts of biospheres. Highveld vegetation, midleveld, through to lowveld and the Lubombo range – from Mountainous to flat thorny trees in less than 2hours drive!
Swaziland has fantastic wildlife opportunities too, for example Mkhaya Game Reserve, which is a reserve set up purely for endangered species. Not to mention Hlane Royal National Park and Mlilwane Wildlife Sanctuary which each have their individual advantages – Hlane, the largest protected area in Swaziland, has large game such as rhino's, elephants, lions, leopards and many more. Mlilwane has fantastic hiking, mountain biking and horse riding trails – including the Rock of Execution. At Mkhaya Game Reserve you'll experience close encounters with game – fantastic photo opportunities!
Swaziland is a very peaceful country and you will notice the difference as soon as you pass through the border. There is far less crime and I think this might be partly due to the fact that Swaziland never experienced any tribal war fair within the Kingdom as there is only one Swazi tribe. This must have encouraged a life of peace from the early beginnings of the Kingdom, which still exists today.
English is commonly spoken in Swaziland and you can get by without having to speak a word of siSwati – although being able to greet people is always regarded very highly. Sawbona – hello Yebo – hello back to you.
The Kingdom of Swaziland is so worth visiting as not only does the Kingdom have so much to offer – and so close to JHB (350km) Durban (500km) and is SO different – it is also cheaper than South Africa. A fantastic weekend getaway: I can completely guarantee that you'll have a great time as we have so much to offer, for the outdoor enthusiast, those looking for peace, quiet and tranquility in all types of accommodation for budget to luxury. Horse trails, hiking, mountain biking, caving, rafting, abseiling, bird watching, fishing and much more. Wildlife, culture and adventure!
Accommodation in Mbabane
The Mountain Inn Mbabane Swaziland The Mountain Inn is Swaziland's leading independent hotel with a reputation of friendliness and professional personal service. Occupying a position of eminence at the head of the Kingdom's Ezulwini Valley, this 52-room hotel is ideally located within minutes of Mbabane, the Swazi capital, as well as any of the country's tourism highlights. read more
Email Enquiries: bookswaziland@madbookings.com


Rates guide per person

Rooms

Brackenhill Lodge Mbabane Swaziland Brackenhill Lodge is situated on 400 acres in the hills of Mbabane we have eight superb bedrooms, all en-suite with their own verandas and each room is equipped with a television and decoder, tea trays for that important cup in the morning, fridges, hairdryers, mosquito nets, fans, heaters and complimentary toiletries which are always a treat. read more
Email Enquiries: bookswaziland@madbookings.com


Rates guide per person

Rooms

Eden Guesthouse Mbabane Swaziland The name Eden, aptly named, is a complete private home. This exquisite guesthouse is set in a beautiful secluded garden. Our tranquil setting provides relaxation for our guests. The interior is equally delightful with fifteen tastefully decorated luxury rooms with en-suite bathrooms and DStv. Single, double and twin beds are available. Traditional farmhouse breakfasts are served and is included in the rate, dinner is optional. read more
Email Enquiries: bookswaziland@madbookings.com


Rates Prices guide

Rooms

Jn6 Guesthouse Mbabane Swaziland This is your ideal destination that is centrally located to have access to several areas of interest like game reserves, hot springs, waterfalls, hand craft markets, industrial estates, government offices, shopping malls, recreational centres, tourist attraction destinations and many other business and leisure centres. read more
Email Enquiries: bookswaziland@madbookings.com

Rates Prices guide

Rooms

Accommodation in Ezulwini Valley
Buhleni chalets Ezulwini Swaziland Our 9 self-catering wooden chalets are set amidst lush, gorgeous, well established gardens. All chalets have 2 bedrooms and will sleep up to 4 people - extra mattresses and cots are available for the kids upon request. Buhleni chalets are all set apart for privacy. Each has its own living room, breakfast nook, braii area & covered porch and comes fully serviced with linen, towels, kitchen facilities & cutlery.
Daily maid service is provided. read more
Email Enquiries: bookswaziland@madbookings.com


Rates guide per person

Self Catering

Happy Valley Hotel Ezulwini Swaziland For luxurious but affordable accommodation that is close to all major attractions as well as Mbabane, the capital of Swaziland, look no further than the Happy Valley Hotel, operated by Status Hotels. The Happy Valley Hotel has a Mediterranean feel, with sumptuous gardens and enjoys superb weather all year round. The hotel has 65 rooms, from garden rooms to luxury suites. read more
Email Enquiries: bookswaziland@madbookings.com


Rates Prices guide

Rooms

Lidwala lodge Ezulwini Swaziland Lidwala Backpacker Lodge offers comfortable budget accommodation in the Ezulwini valley of Swaziland in a beautiful convenient location. Voted "best hostel in Swaziland" by hostels worldwide it combines creative African design with natural scenery and has abundant facilities and activities with friendly staff. read more
Email Enquiries: bookswaziland@madbookings.com


Rates Prices guide

Rooms

Lugogo Sun Ezulwini Swaziland Lugogo Sun is the ideal location to enjoy afternoon strolls and get acquainted with the variety of bird species that abound, as well as the interesting plants. The golfers will be kept enthralled by the 72-par golf course that has been beautifully designed to provide hours of golfing entertainment in a spectacular natural setting. read more
Email Enquiries: bookswaziland@madbookings.com

Rates Prices guide

Rooms

The Royal Villas Ezulwini Swaziland Uncommonly spacious rooms allow the traveller to breathe! Our villas are fully equipped with well appointed lounge areas, dining rooms & beautiful gardens. We have a total of 57 rooms found in 14 Villas, set in a beautiful estate with stunning views of the Royal Mdzimba Mountains. Close proximity to The Royal Swazi Casino and golf course, excellent shopping, restaurants and craft markets make it easy to find entertaining activities for a varied selection of interests.. read more
Email Enquiries: bookswaziland@madbookings.com

Rates Prices guide

Rooms

Sibane Hotel Ezulwini Swaziland Sibane hotels offers excellent accommodation, business and leisure experience .Boosting 30 chalets, exclusive double and twin rooms, restaurant, 3 bars, health spa, gym, 2 conference, wedding chapel, boma, nursery tea gardens with panoramic views of Ezulwini valley.read more
Email Enquiries: bookswaziland@madbookings.com

Rates Prices guide

Rooms

Timbali Lodge Ezulwini Swaziland Come to Timbali and relax! Our pool offers shaded seating areas and full bar service for those days you just feel like lounging. Both of our comfortable ladies lounges and our well-stocked executive bar are at your disposal for either private conversations or more social gatherings. read more
Email Enquiries: bookswaziland@madbookings.com


Rates Prices guide

Rooms

Foresters Arms Country Hotel Swaziland The Foresters Arms combines charm and excellent service so you can step out of the fast lane - relax and rejuvenate. Spacious grounds and colourful gardens create a tranquil atmosphere and the invigorating climate is ideal for walking, horse riding and biking. read more
Email Enquiries: bookswaziland@madbookings.com


Rates Prices guide

Rooms

Accommodation in Malkerns
Willows Lodge Malkerns Swaziland There is easy access to the fourteen fully furnished, en-suite chalets, which are decorated to the highest standards. Nine chalets are self catering, with open plan kitchens and all cooking facilities provided. There is DSTV Bouquet in all chalets. Willows Lodge gives you the choice of Self Catering or Bed and Breakfast, with different rates to suit all. Dinner is available upon request. read more
Email Enquiries: bookswaziland@madbookings.com


Rates Prices guide

Rooms

Rainbird Chalets Malkerns Swaziland Rainbird Chalets B&B, set on a working farm, welcomes the discerning guest and offers you a tranquil, comfortable stay in the magnificently lush, scenic valley of Malkerns.
The views are exquisite, with a dam set at the bottom of the garden and the Mdzimba mountain range beyond. read more
Email Enquiries: bookswaziland@madbookings.com


Rates Prices guide

Rooms

Esthers Lodge Malkerns Valley Swaziland Esther's Lodge located in the Malkerns valley and nested amoung pineapple fields, sugar cane fields and a pine forest, we are 3 km from the Malkerns Town. In addition to the serenity and beautiful scenery the mountain ranges offers a stunning sunrise and landscape. read more
Email Enquiries: bookswaziland@madbookings.com


Rates Prices guide

Rooms

Accommodation in Manzini
Summerfield Botanical Gardens Swaziland Accommodation at Summerfield Luxury Hotel & Botanical Garden is as luxurious, tasteful, refreshing and tranquil as you can expect from a five-star establishment. This exclusive, award-winning luxury boutique Hotel is located in the picturesque and tranquil Summerfield Botanical Garden. It's close proximity to the Kingdom´s main tourism attractions, shopping and business centres make this undoubtably the finest accommodation option in the country. read more
Email Enquiries: bookswaziland@madbookings.com

Rates Prices guide

Rooms

The George Hotel Manzini Swaziland The George Hotel Manzini. This established hotel is the quintessential accommodation choice when visiting Swaziland. Manzini is in close proximity to many of Swaziland's Tourist attractions. The world famous Swazi Candles; House on Fire Complex and Ezulwini Valley are all within 25kms of the Hotel.
Email Enquiries: bookswaziland@madbookings.com


Rates Prices guide

Rooms

Global Village Manzini Swaziland Your home away from home. A place where you can escape reality, where you can shut out the world and just enjoy being served upon day and night while you are surrounded by extreme beauty in decor and style. We are just 2 km from Manzini, at Madonsa We make it our goal to know you and your business and work closely with you to ensure that the services we provide meet your unique needs and desires. read more
Email Enquiries: bookswaziland@madbookings.com


Rates Prices guide

Rooms

Accommodation in Hawane
Hawane resort Hawane Swaziland Framed by Malolotja's majestic peaks rests Swaziland's northern highland Paradise, Hawane Resort. Situated 2 hours south of Kruger Park, 3.5 hours from Johannesburg and west of Mozambique. If the stunning views aren't enough to keep you entertained, we have a fully equipped games room and toys for indoor and out that will amuse all ages. read more
Email Enquiries: bookswaziland@madbookings.com


Rates Prices guide

Rooms

Accommodation in Siteki
Mabuda Farm Siteki Swaziland Choose from our traditional 1930's-style thatched rondavels, with authentic period decor, or one of our thatched chalets (which can accommodate up to 4 people each) overlooking a spectacular mountainous view. We also offer facilities for up to 12 back-packers (budget acommodation) and also three camp sites with water, electricity, braai facilities and ablutions. read more
Email Enquiries: bookswaziland@madbookings.com


Rates Prices guide

Rooms

Accommodation in Matsapha
Summerfield Botanical Gardens Swaziland Accommodation at Summerfield Luxury Hotel & Botanical Garden is as luxurious, tasteful, refreshing and tranquil as you can expect from a five-star establishment. This exclusive, award-winning luxury boutique Hotel is located in the picturesque and tranquil Summerfield Botanical Garden. It's close proximity to the Kingdom´s main tourism attractions, shopping and business centres make this undoubtably the finest accommodation option in the country. read more
Email Enquiries: bookswaziland@madbookings.com

Rates Prices guide

Rooms

Accommodation in Piggs Peak
Sunset View Piggs Peak Swaziland Sunset View Guest House is situated in the small rural town of Pigg's Peak in the Hhohho district of northwest Swaziland, with breath-taking mountain views. This well fenced, secure property is currently being developed in an eco-friendly way utilizing permaculture techniques, to leave as small a foot print on the earth's surface as possible read more
Email Enquiries: bookswaziland@madbookings.com


Rates Prices guide

Rooms

Phophonyane Lodge Phophonyane Falls Swaziland Phophonyane Falls Lodge, Swaziland's own unique hideaway is quietly tucked away in its own 500 ha nature reserve in a place of legendary romance and breathtaking natural surroundings. The Phophonyane River runs through the reserve in a series of waterfalls and cascades with the sound of running water providing an ever present sense of calm at the lodge. read more
Email Enquiries: bookswaziland@madbookings.com


Rates Prices guide

Rooms

Piggs Peak Hotel Piggs Peak Swaziland The PIGGS PEAK HOTEL & CASINO is located in the mountainous KINGDOM OF SWAZILAND in a beautiful and secluded pine forest. This hotel is perfect for a romantic honeymoon, relaxing weekend or a family holiday. Its secluded location also makes it an ideal out of town conference destination. read more
Email Enquiries: bookswaziland@madbookings.com

Rates Prices guide

Rooms

Accommodation in Simunye
The Assegai Inn Hlatikhulu Swaziland offers:six double rooms
14 backpacker room one family cottage one restaurant (open for breakfast, lunch and dinner) conference hall for up to 60 people (fully equipped, also with LCD projector) private bar public bar bottle store playground beer garden (under construction) secure parking. The hotel is located in Hlatikhulu's main street, very easy to find. read more
Email Enquiries: bookswaziland@madbookings.com


Rates guide per person

R150 to R400

backpackers rooms & cottage

Border Post Times
Oshoek 07:00 – 22:00 (from Johannesburg)
Josefsdal 08:00 – 16:00 (from Barberton – scenic but dirt/gravel road)
Jeppes Reef 07:00 – 20:00 (from Malelane Gate in Kruger Park & Nelspruit)
Golela 07:00 – 22:00 (from Durban)
Houtkop – Emahlathini 08:00 – 18:00 (from Drakensburg & KwaZulu-Natal Battlefields)
Namaacha 07:00 - 20:00 (from Maputo - Mozambique)
Goba Open 24 Hours (from Maputo - Mozambique)