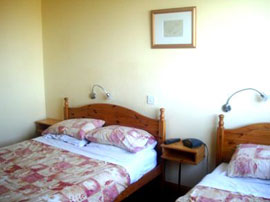 The Seaview Hotel
The Seaview is open all year round, has ample off road parking, a secure lock-up for bicycles and most of all, friendly staff.
The Seaview Hotel boasts panoramic views of the Pentland Firth and Orkney Isles, and you're sure to see some of the vast array of shipping that passes through daily. Why not sit back and relax in the comfort of our restaurant and take in the wonderful sight of a sunset over the Island of Stroma, or even the famous Northern Lights if you're lucky, whilst enjoying one of our delicious home cooked meals using local produce where possible, and maybe a bottle of wine from our personally selected range.

Restaurant
As a small and popular family run hotel, the Seaview offers a warm welcome at the end of the road to everyone, including children and pets.
Food is served daily in our attractively furnished public/lounge bar, where you can sample our vast range of over 100 malt whiskies, including local malts.
The bar is open daily until midnight or 1.00am at weekends.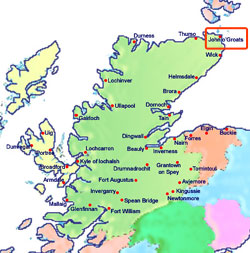 All of our meat is supplied locally by the award winning Mey Selections.

Rooms
There are a total of 10 rooms in the hotel consisting of:
* 4 Family Rooms
* 3 Double Rooms
* 2 Twin Rooms
* 1 Single Room
All rooms are en-suite except one Family Room which has its own private bathroom.
Facilities include:
* Television
* Radio
* Hairdryer
* Tea/Coffee making facilities