Search Kruger park accommodation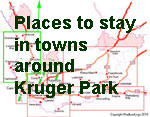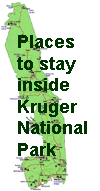 Luxury Kruger Safari
Travel Guide to

Kruger South Africa


Mozambique


Zanzibar


Madagascar


Namibia


Victoria Falls


Botswana


Cruises
Singita Lebembo Camp Sabi Sands
Singita Lebembo Camp enquiries and reservations: bookkruger@madbookings.com
Like the Lebombo Euphorbia tree after which it was named, the design of Lebombo Lodge is one of a kind.
From the sweeping wooden decks, you can watch the theatre that unfolds before you, while the lap pool beckons to enjoy a relaxing afternoon.
The fifteen suites feature contemporary finishes with beds dressed with Egyptian cotton and silky-soft throws.
Enjoy dinner in the boma, then spend the evening, if you so wish, sleeping under the stars on the bed of your private terrace.




Singita Lebombo Lodge Accommodation
Singita Lebombo Lodge can accommodate 30 guests in 15 suites.
- All suites are en-suite with an inside and outside shower, bath, mini bar and fridge, room safe, air-conditioning, overhead fans, direct dial telephones and game viewing deck with a day bed. All the suites have direct dial telephones.
- The main lodge boasts an open-plan lounge and bar area complete with a library and internet and computer facilities.
- Dining areas overlook the expanse of the Lebombo Concession. There is also a gymnasium, health spa, wine cellar, traditional boma and a swimming pool on the property.
- Tariffs include all-suite accommodation, three meals per day, all drinks, including premium wines, spirits and liqueurs (excluding champagnes) and open Land Rover safaris accompanied by experienced guides and trackers.
- Children under 10 years old can be accommodated if the lodge is booked on an exclusive use basis.
Singita Lebombo Lodge Activities and Facilities

- Twice daily game drives with professional guides and trackers.
- Guided safari walks on request.
- Mountain biking and archery.
- Tariffs include all-suite accommodation, three meals per day, all drinks, including premium wines, spirits and liqueurs (excluding champagnes).
- Laundry and valet services.
Other available services at Lebombo Lodge include:
- Shopping – the Singita Shop stocks a range of African artifacts and curios.
- A spa complete with a fully-equipped gymnasium.
- A swimming pool at the main lodge.
- Internet, satellite TV and fax facilities.
Wine
Whether you are a connoisseur or just enjoy the occasional glass of wine, our experienced sommeliers will delight in introducing you to a vast selection of wines from all over the world, and will recommend the best choice to complement your meal.
Enjoy a wine-tasting where our sommeliers will guide you through several vineyards, countries, years and cultivars; and encourage you to sample those which they sense may suit your taste. Singita sommeliers are a group of young and enthusiastic internationally travelled individuals, dedicated to enhancing our guests' knowledge and enjoyment of wines.
Through Singita Premier Wine Direct guests may purchase wines from our cellars: either to be taken home at the end of their trip or conveniently delivered door-to-door. As an addition to our cellar purchases, we have secured allocations of these highly limited, sought-after wines, including 'Icons', 'Single Vineyard' and 'Limited Release' wines, directly from leading wineries in South Africa. Stored in our temperature-controlled cellars, it is unlikely that you will find these wines freely available anywhere else.
Spa
The Singita wellness philosophy takes your personal rejuvenation to a level well beyond any pampering you've previously experienced. All our peaceful lodge spas, where nature provides its own special brand of calm, present the ultimate escape, sure to restore equilibrium to body and mind.
Whether you're in need of a cleansing facial, a relaxing deep-tissue massage or a scintillating body polish, our professional therapists will assess your specific needs and offer personalised care through a variety of therapies and skincare treatments using the Dermalogica range. This skincare system has superb products for every skin type.
If all the 'living it up' at the lodges motivates you to step up your exercise programme, a visit to one of our fully equipped gyms is just the thing to do – and with views of the bush, you can keep an eye on the action outside while you work out.
The Singita Shop offers a wealth of treasures that have been carefully selected from all corners of the African continent, including artifacts, cloth, skins, beads and carvings.
You'll find jewellery crafted from Africa's precious metals and gems, sculptures for the discerning art collector and bespoke furnishings that allow guests to recreate 'the safari dream' of sophistication within their own homes.
Many of the pieces are especially designed for Singita and crafted by local craftsmen and artists. Included in the collection are also some of the most extraordinary and sought-after artworks: silver sculptures by world-renowned Patrick Mavros of Zimbabwe, fine-art prints of museum quality, and works by some of Africa's most respected wildlife artists. Here too, you can find a range of quality branded Singita safari-wear.
It is most certainly worth experiencing the ambience of the Singita Shop and viewing our merchandise. The Singita Shop offers a worldwide shipping service.
.
Families:
No matter what your age, the untamed wilderness and magnificent wildlife of Africa will leave a lasting impression
A safari makes for an unforgettable family holiday, which is why we offer guests with children a number of convenient options.
We welcome children at our lodges.
Children over the age of 10, sharing with adults, are accommodated in a family suite. Children under the age of 10 can be accommodated if the entire lodge is block booked or if two adjoining family suites are booked. Castleton Camp accommodates children of all ages.

Fun activities for children:
A variety of entertaining activities for children:
- Board games
- Wildlife shows
- Cooking and baking with chefs
- Tours to local community schools during the week
- Tennis (Castleton Camp only)
- Trampoline (Castleton Camp only)
- Archery
- Poolside fun
MINI RANGERS' COURSE:
Our exciting Mini Rangers' Course opens up a whole new world to young explorers. This programme includes:
- Tracking animals
- Frogging
- Butterfly capture & release
- A cosmic safari (astronomy)
- Survival in the bush
- Flower-pressing
- Game-spotting competitions
- Nature quizzes
- Ranger's Test
On completion of the course, these proud achievers are awarded certificates to recognise their new-found knowledge.

Location:
Getting there: Lebombo & Sweni Lodges
Singita Lebombo & Sweni Lodges are located on a 15,000 hectare (33,000 acre) private concession in the eastern south central part of the Kruger National Park.
By road
Recommended route from Johannesburg: N12/N4 to Nelspruit. R40 from Nelspruit to Hazyview. R536 from Hazyview towards Paul Kruger gate. Pay R30.00 (ZAR) per person + R24.00 (ZAR) per vehicle. Follow the H11 towards Skukuza (12 km) and then head north on the H1-2 towards Satara, until you reach the H6 (84 km). This turn-off is 3 km south of Satara. Turn right here and then follow the road to the N'wanetsi Picnic site (19 km). Turn left at the T-junction where you see the Singita signpost. Alternatively, you can take the gravel road S37 (Trichard Road) 13 km north of Tshokwane towards N'wanetsi. This saves about 40 minutes driving. Please make sure that you have reached the lodge before the gate closure time. Approximate travelling time from the Paul Kruger gate will be three hours (speed limit 50km/hour on tarred roads, 40km/hour on gravel roads).
GATES OPEN
· Jan - Mar 05:30
· Apr – Sep 06:00
· Oct – Dec 05:30
GATES CLOSE
· Jan - Feb 18:30
· Mar - Apr 18:00
· May – Jul 17:30
· Aug – Oct 18:00
· Nov - Dec 18:30
Distances by road
- Johannesburg / Singita Kruger National Park (8 hours) 600km
- Hazyview / Singita Kruger National Park (3,5 hours) 156km
- Nelspruit / Singita Kruger National Park (4 hours) 216km
- Hoedspruit / Singita Kruger National Park (2-3 hours) 155km
- Skukuza / Singita Kruger National Park (2-3 hours) 110km
By air
Federal Air offers a daily return flight direct to Singita Kruger National Park from Johannesburg's O.R. Tambo International Airport. There are daily scheduled flights currently operated by SA Airlink into Kruger Mpumalanga International Airport (KMIA), situated between Nelspruit and White River. Federal Air provides air transfers to and from KMIA and Singita Sabi Sand. Download Federal Air's flight schedules and rates for 2010 (PDF, 22kb).
Charters
Private air charters are available on request. All charters are to be aware of the operating guidelines for pilots in the Kruger National Park and are to obtain prior permission before landing. For more information please contact reservations on email our reservations team
Private aircraft
Pilots are advised to broadcast their intentions on frequency 122.25 MHz.
Coordinates for Satara Airstrip in the Kruger National Park
· Lat 24° 22 min 31.6 sec S
· Lon 31° 46 min 58.8 sec E
· Elevation: 850 ft
· Width: 20 m
· Length: 1,000 m
· Surface: Gravel

Singita Lebembo Camp enquiries and reservations: bookkruger@madbookings.com