Search Kruger park accommodation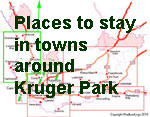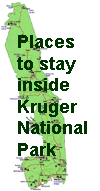 Luxury Kruger Safari
Travel Guide to

Kruger South Africa


Mozambique


Zanzibar


Madagascar


Namibia


Victoria Falls


Botswana


Cruises
Shishangeni Lodge Kruger Park
Shishangeni Lodge enquiries and reservations: bookkruger@madbookings.com
There is a place in Africa where legends are born. A place where the people love to enchant you with stories and rituals of the traditional Shishangeni Legend!
This is that place...Shishangeni Private Lodge.

Shishangeni is legendary when it comes to experiencing unforgettable African safaris that evoke mystery, wonder and above all else, adventure!.

Situated on a 15,000 hectare private concession of the world-renowned Kruger National Park, this legendary wildlife reserve has the deserved reputation for showcasing some of the finest game viewing on the continent. Enjoy early morning or late afternoon game drives in search of the 'Big 5' with an expert guide.




Afterwards, return to camp to share your stories while you dine on traditional cuisine around a roaring boma fire under the stars of the African sky. Enjoy vivid storytelling by the local community including rituals that are still enacted today.
Shishangeni Lodge Accommodation
Shishangeni Lodge has 22 individual chalets accommodating 44 guests, all luxuriously appointed with a private game-viewing deck, fireplace, outdoor shower and sitting area. Inter-leading rooms for families and mini bar are available upon request.

Facilities:
- Spacious lounge
- Library
- Intimate bar
- Swimming pool
- Indoor and outdoor dining area
- Wine cellar
- Gymnasium

Situated on a 15,000 ha private concession in the south-eastern section of the world renowned Kruger National Park in South Africa, the borders of this pristine area are the perennial Crocodile River to the south and Mozambique in the east.
Shishangeni Lodge Activities
Big 5 Game Viewing:
Imagine taking in a magnificent sunset whilst you capture the moment of a pride of lions stalking their prey or possibly watching a buffalo or elephant strolling to a water hole. The rhino, with its extraordinary horns and bad temper or the leopard with its remarkable speed and skill to hunt. Many visitors to South Africa regard their trip as being incomplete without having spotted and photographed the Big 5.

Bird Watching:
The Kruger National Park is home to more than 500 species of birds. Many of these are migratory birds like the African Hoopoe. This is also the home of the Giant Eagle Owl, the Largest of all the Owls. Birds to spot include Kingfishers, Storks, Shrikes, Weavers, Herons, Eagles, Vultures, Kites and many more. With such a variety of species of birds this truly is a bird watching haven.

Golf:
Skukuza Golf Course is a magnificent course situated in the world-renowned Kruger National Park. The 9 hole, Par 72 is unfenced which means a game viewing adventure a will be included in this harmonious close-to-nature golfing experience. Play one of the most unique courses in the world!

Massages:
Guests staying at any one of the three camps can book a range of relaxation massages at each of the camps. The lodges have a team of therapists that offer treatments including Aromatherapy Massages, Indian Head Massages and Foot Massages. The treatments can be done in the privacy of one's bedroom or on the room balconies.
Shishangeni Lodge enquiries and reservations: bookkruger@madbookings.com