Search Kruger park accommodation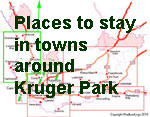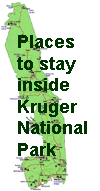 Luxury Kruger Safari
Travel Guide to

Kruger South Africa


Mozambique


Zanzibar


Madagascar


Namibia


Victoria Falls


Botswana


Cruises
Ngala Tented Camp Timbavati Kruger
Ngala Tented Camp enquiries and reservations: bookkruger@madbookings.com
Romance and wilderness under the stars at Ngala Tented Camp makes for an exciting wildlife safari adventure.
Flickering lanterns, starlit skies, and the sounds of the animals around you is flawlessly combined with sophisticated elegance.


Ngala Tented Camp consists of 6 luxury tented suites with outdoor showers, deep baths, overhead fans, air conditioning and electric blankets to keep out the evening chill.
Indulge in luxurious comfort under a canvas tent perched on raised platforms. It's just you and the wild!




Ngala, meaning "Lion" in Shangaan, offers incredible opportunities to see several prides of lion in the wild, freely roaming this spectacular game reserve. Ngala Private Game Reserve, South Africa is a sanctuary for Africa's wildlife treasures with ample opportunity to see incredible animals such as elephants, white rhino, giraffe, buffalo and spotted hyena. See the wild at night with an adventure packed game drive under the stars, tracking cheetah and the African wild dog.
WHY CHOOSE NGALA?
- Shares an unfenced border with the infamous Kruger National Park
- Intimate wildlife experience with a expert ranger and tracker imparting their fascinating knowledge and expertise
- Huge breeding herds of elephant and buffalo and good concentrations of lion, phenomenal leopard sightings, as well as vast terrain where African Wild dog thrive
- Elegantly appointed lodges make for a classic African safari
- Swimming pool where fantastic game sightings can be witnessed

WHAT CAN I DO AT NGALA?
Ngala Private Game Reserve, South Africa is a wildlife haven for any and every safari enthusiast. Game drives are offered twice daily during the early morning and late afternoon / evening. Explore an area of 14 700 hectares (36 300 acres) for the ultimate in game viewing. Night game drives are available for that fascinating glimpse into the lives of predators and other nocturnal animals under the stars.
Another essential activity to partake in is an interpretive bush walk. Walks can be enjoyed at leisure whereby the sights, sounds and smells of the African bush can be uniquely experienced.
An armed ranger will accompany you on this fascinating adventure, sharing a wealth of knowledge and expertise. Here your interaction with nature is intimate and incredibly memorable.

ADDITIONAL ACTIVITIES AT NGALA:
Ngala Private Game Reserve, South Africa is as much mysteriously wild as it is romantically alluring. To experience it is to explore it. Make an adventure out of your stay and participate in some extraordinary additional activities on offer including:
- Experience the best of the wild on foot with a private, luxury tailor made walking safari
- Track rhino on foot, enjoy the luxurious comforts of your accommodation and delicious Pan African menus on an unforgettable 5 day Ngala experience that includes a helicopter adventure and a night spent sleeping under the stars
- Discover the art of tracking wildlife on foot in the wide open spaces of Ngala Private Game Reserve
- Preserve your unique safari experiences with an exhilarating photographic safari

What can you expect:
Intimate wildlife encounters whereby the very best of Africa's game can be enjoyed at a leisurely pace. Being out in the open is pure magic. The African wilderness at Ngala Private Game Reserve, South Africa offers spectacular views, fantastic wildlife sightings and memories that will stay with you forever.
As the sun dawns a new day at Ngala, a gentle tap at your door awakes you to a glorious day of game viewing. Tea or coffee and morning biscuits will be enjoyed ahead of your exhilarating game drive in search of all that you wish to see and experience.
Upon return to your lodge accommodation (Ngala Safari Lodge or Ngala Tented Camp), a delicious breakfast will be served.
Before a scrumptious spread at lunch, a short walk around the lodge accompanied by a ranger can be enjoyed whereby some of the smaller animals and vegetation in the area can be explored and discovered.
Afternoon tea will ensure that you are refreshed and ready for yet another fantastic wildlife viewing experience with a late afternoon / evening game drive.
A magnificent dinner under the stars will be waiting for you upon your return.

Price Includes:
- Accomodation
- Three meals daily
- Soft drinks, house wines, local brand spirits and beers
- Teas and coffees
- Refreshments on game drives
- Laundry
- Scheduled safari activities
- Nature walks (1 hour) accompanied by experienced armed trackers & subject to availability
- Emergency medical evacuation insurance
- VAT
- Transfers to and from the airstrip
HOW DO I GET TO NGALA?
Located within the world renowned Kruger National Park, Ngala Private Game Reserve, South Africa is easily accessed from Johannesburg by air or by road. Flights are available from Johannesburg to Nelspruit or Hoedspruit with a comfortable 2 hour and 45 minute road transfer to Ngala. Air charters to Ngala can be arranged flying directly to Ngala. If flying doesn't appeal to you a 6 hour road transfer can be arranged on tarred roads from Johannesburg.
Travel times

Ngala Tented Camp enquiries and reservations: bookkruger@madbookings.com