Search Kruger park accommodation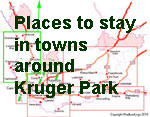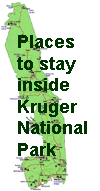 Luxury Kruger Safari
Travel Guide to

Kruger South Africa


Mozambique


Zanzibar


Madagascar


Namibia


Victoria Falls


Botswana


Cruises
Londolozi Lodge Kruger Sabi Sands
Londolozi enquiries and reservations: bookkruger@madbookings.com
A private river affair with three Private Suites....
The Private Granite Suites offer an extraordinary experience for the exclusive use of six Guests.
Bold, inspiring materials mirror the extrusion of granite rocks that flank the camp while conveying the raw essence of Africa.
A palette of silver, charcoal and elephant grey in a range of sumptuous materials creates an elegant and contemporary setting in each expansive suite.
The emphasis is on space, light and privacy while blurring the barrier between inside and out.

A seamless integration with nature is achieved with large doors and windows all opening directly onto the Sand River.
This luxury safari lodge is for the discerning traveller who appreciates the finer details of an African safari.

Each suite has a private, heated swimming pool.
Private Granite Suites can be booked individually or as a private camp for six Guests, making it ideal for honeymooning couples or small groups celebrating special occasions.

The Private Granite Suites do not accommodate children under the age of 16, unless guests book the camp exclusively.




At Londolozi Private Game Reserve the Varty family has refined the menu of activities to include a unique blend of senses and soul, creating an offering of sophisticated style and adventure that has recaptured the subtle essence of the Swahili word for journey – safari.
At Londolozi we offer spectacular Big 5 game drives in our extensive wildlife area with unsurpassed leopard viewing but this is just the beginning of what really constitutes "the Londolozi experience".
Londolozi is the ideal space to escape from the rigours of everyday existence, to shift into a full appreciation of the moment and awaken the senses. With this in mind we have created tailor-made activities to help recuperate mind, body and spirit.
Take your pick, the list is virtually endless; silent wilderness emersions, interpretation and learning, spiritual journeying, adventure adrenalin, massage, yoga, clay pigeon shooting, all day wilderness trekking, moonlight walks, poetry, theatre, friendship and wide open spaces.
- Yoga
- Massage
- Trail running
- The African Gym
- Day walking expeditions
- Animal tracking adventures
- Clay pigeon shooting
- Sleep-outs
- Fishing
- Shangaan cultural village & learning centre
- Communities visits
- John Varty Cinematography Centre
YOGA
Postures practiced at Londolozi include Iyenger, Ashtanga, Jivamukti and Tripsichore. Pilates lessons are also given on the yoga deck. Click here for more information
MASSAGE
Treat yourself to a selection of massage treatments at Londolozi Life.
THE AFRICAN GYM
The well equipped gym overlooks an expansive swimming pool.
JOHN VARTY CINEMATOGRAPHY CENTRE
At the John Varty cinematography centre we encourage you to peruse the wide selection of films related to the environment and emerging global trends.
TRAIL RUNNING
Join our rangers in their fitness regimes for a run in the bush, or, for a little local flavour, a game of touch rugby.
CLAY PIGEON SHOOTING
Guns may no longer be levelled at the wildlife but you can still shoot clay pigeons at our termite-mound-shooting-range.
TRACKING ADVENTURES
Join our Shangaan master trackers and discover the age-old practice of animal tracking in the bush.
SLEEPOUTS AT THE LOOKOUT
The lookout is a secure, raised timber deck which is transformed into a luxurious and romantic 'bed in the bush' for exclusive sleep outs.
ALL DAY WALKING EXPEDITIONS
Exploring on foot (in the company of a ranger) is really encouraged at Londolozi as a means of truly engaging in the natural environment.
FISHING
The reserves river systems offer wonderful fishing. Tiger, bream, catfish and tilapia are commonly caught.
THE SHANGAAN CULTURAL VILLAGE & LEARNING CENTRE
We encourage you to explore our staff village. You are invited to visit, learn and contemplate the sustainability of our modern civilization against the wisdom and sustainability of ancient cultures.
DAY TRIPS INTO THE SURROUNDING COMMUNITIES
Visiting the communities that surround the Sabi Sand Reserve makes for a wonderful cultural experience.
Food
Bear in mind that you should conduct yourself in life as at a feast" – Epictetus (55AD – 135AD)
At Londolozi, superb cuisine is considered an essential part of the experience and a vital component of our philosophy.
Much of the day revolves around specifically crafted culinary delights – freshly baked muffins at sunrise, morning morsels on the game drive, a fortifying breakfast, lunch and indulgent high tea before the next game drive and its sundowner treats and, the grand finale, a traditional fireside banquet or a private dinner.
The choice of ingredients reflects our efforts to establish right relations with the planet.
Every ingredient is chosen with care, favouring home grown organic produce, free range game and herbs from our kitchen garden to create dishes that are irresistibly delicious and healthy.
Our selection seafood is guided by the Southern African Sustainable Seafood Initiative and the number of imported ingredients is kept to a minimum.
Our recipes are a source of great pride as many have been handed down through the Varty family or were created in the Londolozi kitchen by Executive Chef Jaco Myberg. Jaco's signature style, arises from exploring the continental fusion of Indian, Malay, Dutch, African, Portuguese and British influences in local South African dishes to create exquisite culinary experiences.
Londolozi enquiries and reservations: bookkruger@madbookings.com