Search Kruger park accommodation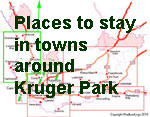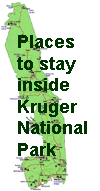 Luxury Kruger Safari
Travel Guide to

Kruger South Africa


Mozambique


Zanzibar


Madagascar


Namibia


Victoria Falls


Botswana


Cruises
Imbali Lodge Kruger Park
Imbali Lodge enquiries and reservations: bookkruger@madbookings.com
An exclusive lodge within the world-renowned Kruger National Park, Imbali Safari Lodge continues the safari tradition of a bygone era.

Imbali Safari Lodge is the central point within the Imbali Safari concession, offering accommodation in spacious, private chalets each furnished in understated luxury overlooking the Nwatsitswonto riverbed.

Capture the spirit of a classical African safari at Imbali Safari Lodge, set in its own 10 000 hectare private concession area of the world famous Kruger National Park.
The lodge has been carefully designed and built in keeping with eco-sensitive policies, to ensure that there is little impact on the natural environment, as guests will bear witness to artifacts discovered during the building programme.

Accommodation at Imbali Safari Lodge

Accommodating 24 guests in luxury individual suites, each with their own private jacuzzi, it features large expanses of glass and magnificent wooden decks for better game-viewing.





Five star suites enjoy either king-size beds or twin rooms with only the finest furniture and imported linen, en-suite bathrooms with antique baths, air conditioning and spacious decks offer stunning views over the river bed and onto the plains beyond.
Experience magnificent cuisine, freshly prepared to guest's satisfaction by the lodge chefs, from a menu as extensive as the Africa wilderness. With an air of opulence befitting royalty, Imbali Safari Lodge is the perfect African utopia where guests will find serenity. Epitomising traditional African hospitality and personal silver service to compliment, visitors are guaranteed an African Safari experience of a lifetime.
Room Configuration:
- 12 chalets, sleeps 24 people
General Information on all the rooms:
- All Rooms have large king beds
- Each luxury suite has a romantic antique-styled bath en-suite
- Each suite has a private veranda
- Timber walkways
- Private Spa Bath
- Silver service
- Personalised cuisine
- Swimming pool overlooking the Waterhole
- Open Lounge with large fireplace
- Telephones in rooms
- Mosquito nets
- Air conditioner
Views from the room:
·- Overlooking River and Savannah

Imbali Lodge Facilities
- Butler Service
- Daily scheduled flights
- Internet facilities
- Land lines are available
- No Cell phone reception
- Please advise if you have any dietary requirements
- Private jaccuzzi's on the private decks of each of the rooms
- Swimming Pool
- The water is safe to drink, however bottled water is also provided in all rooms courtesy of the lodge
- Transfers can be arranged from Eastgate Airport in Hoedspruit or KMI Airport outside Nelspruit
- Welcome drinks upon arrival
- Nomadic Spa experience
- Game drives in 4 x 4 vehicles
- Bird Watching
- Self drive in the Kruger National Park

HOW TO GET THERE:
BY AIR:
• SA Express from Johannesburg to Hoedspruit
• SA Airlink from Johannesburg to Hoedspruit
• Private Charters available to private airstrip, lodge will do transfer
BY ROAD:
- After departing from Johannesburg International Airport
- Take the R21 highway towards Pretoria (North)
- Before Pretoria, take the N4 highway East
- Turnoff at Belfast, take the R540 towards Dullstroom (approximately 37km)
- At Dullstroom, take the R540 towards Lydenburg (approximately 43km)
- At Lydenburg, take the R36 towards Ohrigstad (approximately 62km)
- At Ohrigstad, take the R527 towards Hoedspruit (Note: You will pass through the JG Strijdom Tunnel)
- 16km before Hoedspruit at the Swadini Reptile Centre, turn right onto the R531 towards Klaserie
- After approximately 30km, turn left onto the Orpen Gate Road (R531)
- After 40km you will reach the Orpen Gate of the Kruger National Park (Please note: you will need to pay a gate entrance fee of R30, and entrance through this gate should be no later than 16:00 else a late permit will be required)
ORPEN GATE ENTRY: (Estimated Driving Time: 2 hours)
- Take the H7 towards Satara
- Drive for approximately 6.7km
- Turn right onto the S106 (Dirt Road)
- After 1.6km, turn right onto the S140 towards Talamati
- After 19.5km, turn right onto the S145
- After 13kms you will reach a T-junction, turn right onto the S36
- 6.5kms further the roads forks, keep right (follow the Hamiltons signage and proceed through the no entry sign)
- Carry on along this road for 2kms, going through a low water bridge
- Approximately 400 meters after the low water bridge turn right at the no entry sign
- Take the first road to your right and you will find Hamiltons Tented Camp.
GATE ENTRANCE FEES:
Fees are currently R40 per person for RSA ID/passport holders, R60 per person for SADC ID/passport holders, and R120 per person for other passport holders. Please retain your receipt or permit, as it must be handed back to the attendant at the gate on departure.
GATE ENTRANCE TIMES:
Please be aware of gate entrance times into Kruger National Park as they do vary throughout the year, depending on the season. Entrance into the park via Orpen Gate should be no later than two hours prior to gate closure time and via Kruger Gate should be no later than three hours prior to gate closure times.
Gate Opening Times:
October – March 05h30
April – September 06h00
Gate Closing Times:
November – February 18h30
March - April 18h00
May – July 17h30
August – October 18h00
SPEED LIMIT:
Whilst driving within the Kruger National Park, please adhere to the legal speed limit of 50km per hour on tarred roads and 40km per hour on dirt roads.
SAFETY PRECAUTIONS:
Please adhere to the Kruger National Park safety precautions, and do not disembark from your vehicle unless you are in a designated area.
CELLULAR PHONE COVERAGE:
Cellular phone signal is only available at the entrance gates and close to Skukuza, it is therefore recommended to make your last necessary calls at the gate upon entry.
LOCATION:
Situated in the Kruger National Park in the Limpopo Province approximately:
- 50km from the Orpen Gate
- 80km from the Kruger Gate
- 110km from Hoedspruit
- 150km from Phalaborwa
- 155km from Makalali Game Lodge
- 170km from Greenway Woods
- 225km from Nelspruit
- 506km from Johannesburg

Imbali Safari Lodge offers an informal conference set-up for a maximum of 24 guests. Basic conference equipment is included.
Note – no cell phone reception is available at the lodge

Imbali Lodge enquiries and reservations: bookkruger@madbookings.com