Search Kruger park accommodation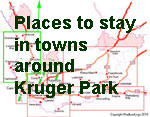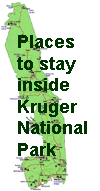 Luxury Kruger Safari
Travel Guide to

Kruger South Africa


Mozambique


Zanzibar


Madagascar


Namibia


Victoria Falls


Botswana


Cruises
Welcome to Chitwa Chitwa Lodge
Chitwa Chitwa enquiries and reservations: bookkruger@madbookings.com
Welcome to Chitwa Chitwa - A uniquely African Experience.
Originally a private family retreat, Chitwa Chitwa earned its name as an affectionate ode to the aging giraffe bull who shared the lakeside home as an extended member of the Brink family.
According to the owner, Charl Brink, the majestic arrival of this regal relative was always signaled by the creaking of his old joints - and still today, his watchful essence is felt presiding over the lodge.

Much like the giraffe around which this charming tale of Chitwa Chitwa is centered, the private game lodge is magnificent and graceful in appearance, yet humble enough to evaporate into the surrounding beauty of the unspoiled bush of the Sabi Sand.

After its classic transformation into an eclectic blend of European style with African chic, Chitwa Chitwa has emerged as an exquisite balance between unbridled luxury and environmental harmony.




Chitwa Chitwa Accommodation
Chitwa Chitwa's distinctive charm is translated into the detailed finishings of our accommodation.
Natural colours and textures meld with the beauty of nature's paintbrush to replicate the serenity of the African bush indoors. The mood is complimented by the passionate artworks of Maria Brink, who together with her husband Charl, has created the perfect environment of refined luxury and relaxation.
Suites:
Great care has been taken to balance unpretentious style with complete comfort in our beautiful chalets. Each individually decorated suite has its own private plunge pool, framed by a spacious timber deck that overlooks the nearby lake - a popular drinking hole for our wealth of wildlife.
House:
In response to a growing demand for greater privacy and exclusive hospitality, we have created a treasured escape into unapologetic style in the form of The Chitwa House. Here, guests can enjoy a bush experience tailored to their every whim with the assistance of an experienced house butler and the enthusiasm of a dedicated ranger.
Aside from the striking beauty of the African chic interior, the emphasis is on an element of familiarity as guests set the pace in their own private piece of Africa.
We strive to achieve this through our ongoing efforts to maintain a holistic approach as a guest in the home of the African bush, thus ensuring the continued splendour and beauty of Chitwa Chitwa and its surrounds for generations to come.
Chitwa Chitwa Facilities
MAIN CENTRAL AREA:
Nestling into obscurity around the largest lake in the reserve, one of Chitwa Chitwa's most endearing features is its seamless integration into the surrounding African bush through its ideal location and design. Guests can be assured of superlative game viewing from the main lounge and dining areas as they are rendered invisible to the various groups of wild animals that congregate at the waters edge in the mornings and early evenings.
SUNSET DECK:
Shaded by old Knobthorn trees, our large wooden lounging deck affords unrivalled wildlife sightings of the Big Five (leopard, lion, buffalo, elephant and rhinoceros), who share the rugged bushveld with cheetah, giraffe, hippo, zebra and antelope. Spacious viewing areas strewn with comfy daybeds and a rim-flow swimming pool further enhance the feeling of being a part of the beautiful scenery, whilst creating the perfect environment to relax, unwind and absorb the sights, sounds and scents of Africa.
LIBRARY:
Chitwa Chitwa's cosy library offers a large selection of books - both for reference reading and relaxation. The library is also equipped with an internet access point.
CURIO SHOP:
Our curio shop is situated at the entrance of the lodge and displays a selection of hand-made African memorabilia created by skilled local craftsmen together with various traditional ornaments and bush-wear.
GYMNASIUM:
Our gymnasium comes fully equipped with treadmill, spinning bike, pilates ball, dumbbells, aerobic mats and the all-in-one weight gym.
SPA:
There could be no better atmosphere and setting to indulge in holistic wellness treatments. Massages, Wraps, Masks, Exfoliations and a variety of other services are offered.

FUNCTIONS AND WEDDINGS AT CHITWA:
Imagine exchanging your vows in an African Dry River Bed at sunset, the bride being serenaded in by African dancers amidst tribal song. Few experiences can be as personalized as a wedding and we therefore realize that each experience will require attention to the finest detail. We can promise you unrivalled big game viewing, complemented by exquisite accommodation, sublime cuisine and above all, a day you will never forget. Your safari style wedding will be a celebration of love, tradition and lasting memories.

We do recommend that you book the lodge on exclusive use, so the we can ensure that our full attention is devoted to your function.
Arrangements can be as glamorous or as understated, according to the bride's wishes.
Consideration needs to be given to weather conditions and the fact that we are in a nature reserve so certain restrictions do apply.
Ministers from most denominations are easily accessible, as are photographers, cakes, hairdressers and florists. Special menus and dining venues can be set aside for the wedding party, when the lodge is booked exclusively.
All you need to do is sit back, relax and leave the wedding preparations up to us whilst you enjoy massages, sunset cocktails and game drives. Our wedding venues are renowned for their beauty and excellent service.

HONEYMOONERS:
The lodge is a fantastic romantic destination for honeymooners and your hosts will ensure that your time with us is an unforgettable experience. The honeymoon package includes an upgrade to a suite (subject to availability or supplement), special private deck dinners and honeymoon turndowns in the bedrooms.

SPECIAL OCCASIONS:
For celebrating special occasions such as birthdays, anniversaries or other milestones we would be delighted to be able to assist in creating a memorable experience. All relevant information needs to be communicated to your reservation consultant in order for the lodge to prepare for it. Unique experiences like a private dinner in an African river bed, tribal dancers presenting a special treat or a hot air balloon with champagne breakfast can be arranged.
THE CHITWA SAFARI EXPERIENCE:
The most thrilling and eagerly-anticipated part of any stay with us is undoubtedly the Chitwa Chitwa safari experience. For over a decade, our guests have been treated to spell-binding sightings of our abundant wildlife and have left with affectionate memories of the very best of the African bush. The experience is further enhanced by our desire to protect and sustain the local environment and improve the well-being of our resident communities.
Chitwa Chitwa Location:
Located in the Sabi Sand which is the birthplace of sustainable wildlife tourism in southern Africa, Chitwa Chitwa is highly acclaimed for its excellent game viewing, as all hunting in the area has been abolished for decades.
As a result, the animals have grown accustomed to the presence of safari vehicles in their territory and we can boast some of the best opportunities to meet Africa's Big Five - being the five most dangerous animals to meet on foot: buffalo, elephant, rhino, leopard and lion. Our highly qualified guides and Shangaan trackers ensure an unforgettable African safari by enriching the experience with their profound knowledge regarding this animal kingdom and its complex habitat.
Nestled in a pristine golden triangle of African fauna, the luxury lodge basks in the sun on the banks of one of the largest lakes of the exclusive 63,000 hectare Sabi Sand Private Game Reserve, which forms part of the greater Kruger National Park. This area, in turn, is incorporated into the Great Limpopo Transfrontier Park - a world-class eco-tourism destination managed to optimize benefits for the sustainable economic development of local communities and biodiversity conservation.
Chitwa Chitwa enquiries and reservations: bookkruger@madbookings.com