Search Kruger park accommodation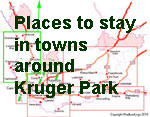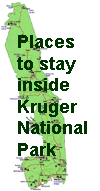 Luxury Kruger Safari
Travel Guide to

Kruger South Africa


Mozambique


Zanzibar


Madagascar


Namibia


Victoria Falls


Botswana


Cruises
Arathusa Lodge Kruger Park
Arathusa Lodge enquiries and reservations: bookkruger@madbookings.com
"Arathusa" is derived from the Northern Sotho Word "Reathusa", which means "to help one another".
The Farm 'Arathusa' was bought by Anina Dannhauser's grandfather Dries Steyn in 1960, after his farm ' Seville' was expropriated by the then-apartheid government.

Seville was incorporated into the Black Homeland Gazankulu after expropriation.
That farm is now part of a village called Seville approximately 20km from the Sabi Sand Reserve.

Arathusa Safari Lodge has been owner-operated since then.
Hannes and Anina are based at the lodge more often than not, and take a personal interest in each and every one of their guests.
This is after all their family retreat. And guests are treated to a traditional safari experience in the hands of seasoned professionals.




Arathusa Lodge Accommodation

Arathusa Safari Lodge is an intimate and hospitable camp. Thatched luxury suites are within the camp's perimeter. Each have a bathroom en-suite (with bath and separate indoor and outdoor showers), and a verandah for optimum enjoyment of the surrounding wilds. Twin rooms may also be arranged.

Arathusa has recently launched 4 ultra-luxurious suites. These remote and exclusive units are further removed, and have their own private plunge pools and lounge areas.

Fabrics are natural, furniture classic and the interior design both simple and elegant.
Additional amenities include a mini bar (stocked with a selection of beverages), an electronic safe, hairdryer, air conditioning, direct-dial telephone, mosquito net and tea/ coffee making facilities.
There are no televisions in the rooms at Arathusa. In keeping with the traditional safari experience, the bush is best experienced "al dente". Guests are however able to make calls from the reception area, and to send or receive
e-mails and faxes.
THE CAMP:
The camp is an intimate one, completely open-plan and designed to harmoniously blend with the adjacent waterhole and African bush. Wood and thatch, air and water – an extension of the natural environment.
The main living area is intended for comfort. Whether quietly reflecting on the view; reading a good book; enjoying compatible banter with friends or fellow safari goers - the warmth and charm of the camp environment is the foundation of the Arathusa safari experience.
An infinity swimming pool overlooks the waterhole and is the perfect spot for wildlife viewing on a smoldering African summer's afternoon.
A traditional open-air boma (brick & grass enclosed dining area) presents guests with a novel way of appreciating an enjoyable meal under the stars to the sounds of the African wild.

FROM THE KITCHEN:
"Laughter is brightest where food is best." - Irish Proverb
Meal times at Arathusa are a sociable affair. From the kitchen guests are treated to sumptuous dishes, fresh produce and home baked confectionary.
South Africa is renowned for its fresh produce – our fruits and vegetables are a primary export to international regions all over the world. Meat, venison and poultry are also first class.
A continental breakfast is served buffet-style, while a cooked meal is served according to guests' preference from the kitchen. A sumptuous lunch is prepared by the chef, and served plated to guests directly.
Dinner is a 3-course affair on the deck overlooking the waterhole around a blazing fire (weather permitting).
Arathusa also offers a range of superior South African wines, produced in the Cape by well respective farms and estates.
LOCATION:
Mpumalanga , South Africa.
Arathusa Safari Lodge is located within the northern sector of the coveted Sabi Sand Reserve, adjacent to the Kruger National Park. This region has gained favour due to its lengthy history within the South African tourism industry, its incredible concentrations of wildlife, and the high quality private safaris on offer.
The lodge flanks the bank of a large waterhole (approximately 250m x 150m) allowing for a 180- degree view of the water. Guests are able to view and enjoy a variety of wildlife (including the big five – lion, leopard, rhino, buffalo, elephant). There are usually between 5 and 20 hippos "right on the doorstep" providing 24 hour entertainment.

GEOGRAPHY:
Arathusa Safari Lodge is an 868 hectare property. Traversing during game drives, however, takes place across an area of approximately 4000 hectares (due to reciprocal agreements with neighbouring landowners). This does not affect the quality of the exclusive safari experience. There are very few vehicles to impact on the solitude enjoyed during game drives.
Arathusa's shared traversing area includes land owned by Elephant Plains, Simbambili, Chitwa Chitwa, part of Djuma as well as private land.
The landscape is rich and varied. Open savannahs, riverine thickets, river beds and lush bush vegetation ensure interesting sights around each corner. The perennial Manyeleti River meanders its way through the property.

What To Take:
* Comfortable light clothing for summer months, including swimming costume.
* Very warm jacket for game drives during winter (very "chilly" conditions!).
* Walking shoes and socks
* Sunhat, sunglasses and sunscreen (the African sun is harsh for the unprotected body)
* Camera and plenty of film/ memory space.
* A good book...
Children
Arathusa Safari Lodge is strictly for visitors over the age of 12, unless the entire camp is booked exclusively.

We look forward to hearing from you!
Arathusa Lodge enquiries and reservations: bookkruger@madbookings.com